Employment Privacy Notice
Effective as of July 27, 2023
Employ maintains other privacy notices to address specific use cases applicable to Employ, which are available at the following locations:
Website and Event Privacy Notice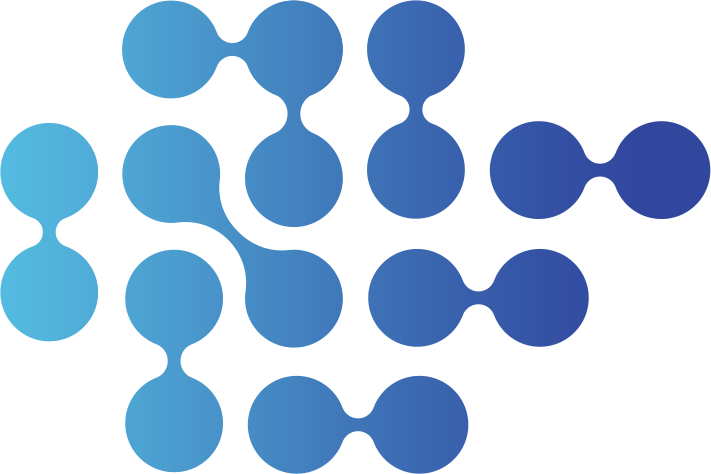 This privacy statement describes the handling of personal data of Employ employees and job applicants through third party agencies and recruiters on behalf of candidates. It also describes the handling of personal data of any prospective candidates or leads, such as those individuals who expressed an interest in receiving news and details about future Employ opportunities or other related communications. Personal data is information, or a combination of pieces of information, that could reasonably allow you to be identified.
This privacy statement describes how Employ, Inc. and its local affiliate relevant to the job in question ("Employ") collect and process personal data about you, how Employ use and protect this information, and the rights that may be available to you under applicable law in relation to this information.
PERSONAL DATA EMPLOY USES
We will collect your personal data from you directly and potentially from other sources. Listed below are the categories of personal information that Employ may process about employees:
Identifiers, including real name, alias, postal address, unique personal identifiers, email, account name, social security number, driver's license number, passport number or other similar identifiers. In this context, a "unique personal identifier" means a persistent identifier that can be used to recognize an employee, or a device that is linked to an employee, over time and across different services, including, but not limited to, a device identifier; an Internet Protocol address; cookies, beacons, pixel tags, or similar technology; unique pseudonym, or user alias; telephone numbers, or other forms of persistent or probabilistic identifiers.
Characteristics of protected classifications under California or federal law, including the following: race, skin color, national origin, religion (includes religious dress and grooming practices), sex/gender (includes pregnancy, childbirth, breastfeeding and/ or related medical conditions), gender identity, gender expression, sexual orientation, marital status, medical condition (such as genetic characteristics, cancer or a record or history of cancer), disability (such as mental and physical including HIV/AIDS, or cancer), military or veteran status, request for family care leave, request for leave for an employee's own serious health condition, request for pregnancy disability leave, and age.
Internet or other electronic network activity information, including browsing history, search history, application access location and information regarding an employee's interaction with an internet website, application or advertisement, time and geolocation data related to use of an internet website, application or physical access to an Employ office location.
Professional or employment-related Information, including job related data, maintained as part of the employment relationship that is present in: a job application or resume; an employment contract; a contractor agreement; a performance review; a disciplinary record; photos; biometric data, including imagery of your fingerprint, face, and voice recordings; information from employee expenses; browsing and search history; payroll and benefits related data; internal and external contact information; or information captured from video, audio, systems, or other forms of monitoring or surveillance.
Education information, including information about an employee's educational background, such as education records, report cards, and transcripts that is not publicly available.
Inferences, including any information drawn from any of the personal information categories referenced above to create a profile about an employee reflecting the employee's characteristics, psychological trends, preferences, predispositions, behavior, attitudes, intelligence, abilities, and aptitudes.
Feedback, including information about your performance or conduct from references, other Employ employees, clients or service providers, or former employers you work with and/or with whom you may have worked in the past who may provide feedback about you and information about you from Employ employees who interview you and who may provide feedback about you.
Publicly available information from websites or social media, including information that you choose to voluntarily submit to Employ in connection with your application (e.g. when applying through LinkedIn).
Financial data such as banking details, tax information, payroll information, withholdings, salary, bonus, benefits, expenses, and company allowances.
Health data, such as information about short- or long-term disabilities or illnesses that you might share with your HRBP or manager, particularly in relation to any leave of absence you may need to take.
IT data, such as information required to provide and monitor access to Employ's IT systems and networks, specifically including IP addresses, log files, login information, and software and hardware inventories (for further information about how Employ process IT information, see our "Monitoring" section below).
Other data you may choose to share with us, such as hobbies, social preferences, or survey data.
HOW EMPLOY USES YOUR PERSONAL DATA AND THE BASIS ON WHICH EMPLOY USE IT
We limit our use of your personal data. Employ aim to only collect and use your personal data for specific, necessary reasons and aim to explain our use of your personal data.
Based on Employ's legitimate interest, Employ may use information for the following purposes:
create and manage the recruitment system, job applications and a database of interested individuals and leads
assess and evaluate your skills, qualifications and interests against the position applied for and/or other positions within the Employ group of companies
communicate with you in relation to your expressed interest in Employ, job opportunities/ leads, application or the recruitment process
verify your information, including through reference checks and, where applicable, background checks
send you information about the new hire and employee experience at Employ prior to your first day
with your consent, send you information about positions within the Employ group of companies which may be of interest to you
operate, evaluate and improve the recruitment system, our application tracking and recruitment activities (this includes analyzing our job applicant base, our hiring practices or trends, identifying qualifications or skills shortages, and using information to match candidates and potential opportunities)
detect, prevent and respond to fraud or potentially illegal activities (such as intellectual property infringement), misuse of the recruitment system or other applicable policies
perform audits, assessments, maintenance and testing or troubleshooting activities related to the recruitment system and our recruitment processes
comply with legal obligations to which Employ is subject to and cooperate with regulators and law enforcement bodies
respond to your enquiries and requests Employ must have a legal basis to process your personal data. In most cases the legal basis will be one or more of the following:

to comply with our contractual obligations to you or to take steps to enter into a contract with you

to comply with our legal obligations

to meet our legitimate interests, for example to conduct our recruitment processes efficiently and fairly or to manage applicants effectively. When Employ process personal data to meet our legitimate interests, Employ put in place robust safeguards to ensure that your privacy or other fundamentals rights and freedoms are not overridden by our legitimate interest to comply with our legal obligations, for example obtaining proof of your right to work status to enable Employ to meet relevant obligations.
For purposes of administering an employment contract between you and Employ and Employ's legitimate interest, Employ may use your information for the following purposes:
Determining eligibility for hiring, including the verification of references, qualifications, and criminal records checks data (for certain vetting purposes, where permissible and in accordance with applicable law);
Administering payroll and benefits, processing employee work-related claims (e.g., worker compensation, insurance claims, etc.), and processing leave of absence requests;
Establishing training and/or development requirements;
Reviewing work performance and determining performance requirements;
Enforcing disciplinary actions or termination;
Establishing emergency contacts and responding to emergencies;
Complying with applicable laws (e.g., labor and employment, health and safety, tax, and anti-discrimination laws), judicial requests from courts of competent jurisdiction, or exercising or defending legal rights;
Compiling internal directories, such as employee directories;
Preventing and detecting fraud or other types of wrongdoing;
Evaluating or conducting a merger, divestiture, restructuring, reorganization, dissolution, or other sale or transfer of some or all of our assets, whether as a going concern or as part of bankruptcy, liquidation, or similar proceeding, in which personal data held by Employ is among the assets transferred;
Implementing and administering IT systems and information security, including authentication and authorization to access Employ's IT systems and networks;
Fulfilling the purpose for which you provide it;
For other lawful or legitimate purposes, which may be reasonably required for day-to-day operations, such as accounting, financial reporting, and business planning;
Validating business transactions;
Protecting confidential information, intellectual property, and other business interests;
Investigating breaches of Employ's policies and procedures, or other unlawful or improper acts;
Complying with legal obligations; or
Any other legitimate purpose permitted by applicable law.
Employ may physically and electronically monitor its offices, information technology systems, and corporate network for specific, lawful purposes. Information may be collected during such monitoring and will be used to support Employ's legitimate interest in security its offices and systems.
When Employ is required by local law to collect certain personal data about you, your failure to provide this data may prevent or delay the fulfilment of our legal obligations and may impact our ability to employ you. If Employ ask for your consent to process your personal data, you may withdraw your consent at any time by contacting Employ using the details at the end of this privacy statement.
YOUR RIGHTS OVER YOUR PERSONAL DATA AND CONTACT
You have certain rights regarding your personal data, subject to applicable local laws. These include the following rights to:
access your personal data.
fix any errors in your personal data.
erase or delete your personal data.
restrict our use of your personal data.
object to our use of your personal data.
receive your personal data in a usable electronic format and transmit it to a third party (right to data portability).
lodge a complaint with your local data protection authority or regulatory body.
To exercise your rights in connection with Personal Data processed by Employ on its own behalf, please contact Employ by using the information in the "Contacting Employ" section, below. Some users may update their user settings, profiles, organization settings and event registrations by logging into the Services on their device and editing their settings or profiles.
AUTOMATED DECISIONS ABOUT YOU
We may process your personal information using solely automated means to make decisions about your candidacy. This is known as "automated decision-making" and is only permitted when Employ has a legal basis for this type of decision-making. This may have significant effects for you, namely that you may be rejected for the role you applied for without a recruiter ever reviewing your application. Your application may be automatically rejected if you do not meet minimum job requirements, or if an open role is filled while you are in the first or review stage of the recruitment process, your application may not be considered. Our recruiters can reactivate candidates that have been rejected at a later date, if necessary. Employ may make these automated decisions about you:
Where such decisions are necessary for entering into a contract.
Where such decisions are required or authorized by law.
Where you give your explicit consent to Employ carrying out automated decision-making. Subject to local legal requirements and limitations, you can contact Employ using the details below to request further information about automated decision-making, object to our use of automated decision-making, or request an automated decision to be reviewed by a human being.
DATA SHARING
While Employ does not sell or market your personal data, Employ may share your personal data with third parties in limited situations, including with:
Employ group companies. Employ may share your personal data with other employees or other companies that fall within the Employ group.
To our contractors, business partners, service providers, and other third parties who require the data to assist Employ in establishing, managing, or terminating your employment with us, including third parties that provide products or services to Employ and, by extension, to our employees.
To a potential buyer (and its agents and advisors) in connection with any proposed merger, acquisition, or any form of sale or transfer of some or all of our assets (including in the event of a reorganization, dissolution or liquidation), in which case, personal data held by Employ about you will be among the assets transferred to the buyer or acquirer.
To a third party under the following circumstances where we, in good faith,: (i) believe Employ is compelled by applicable law or regulation, judicial request from a court of competent jurisdiction, or another legal process or government authority; (ii) find it necessary to exercise, establish or defend our legal rights; (iii) seek to protect Employ's rights or property; (iv) seek to protect Employ, our other customers, or the public from harm or illegal activities; (v) seek to respond to an emergency which Employ believe, in good faith requires Employ to disclose data to prevent harm; and (vi) rely on your consent.
Law enforcement agency, court, regulator, tax authority, government authority or other third party. Employ may share your personal data with these parties if necessary to comply with a legal or regulatory obligation, or otherwise to protect our rights, your rights or the rights of any third party.
DATA SECURITY
Security is an integral part of our business model and Employ puts significant resources into making sure your data is protected. This involves technical measures (such as implementing security software) and organizational measures (such as only allowing staff to access your data if there is a business need to do so). These measures are aimed at ensuring the on-going integrity and confidentiality of personal data. Employ evaluates these measures on a regular basis to ensure the security of the processing. Employ will keep your personal data until the position you are applying for has been filled, after which Employ will retain your personal data for a period of time that enables Employ to:
Maintain business records for analysis, understanding market trends and/or audit purposes.
Comply with record retention requirements as required by local law or other relevant legal or regulatory requirements.
Defend, establish, exercise or bring any existing or potential legal claims.
Ensure fraud detection and prevention.
Respond to any queries or complaints you may have.
With your consent, suggest roles that may be of interest to you. Employ will delete your personal data when it is no longer required for these purposes. If there is any personal data that Employ is unable, for technical reasons, to delete entirely from our systems, Employ will ensure that appropriate measures are taken to prevent any further processing or use of the personal data.
INTERNATIONAL DATA TRANSFER
Because Employ operates as part of a global business, Employ may transfer, store, or process your personal data in a country different from where you reside. Your personal data may be processed in countries that are not subject to an adequacy decision by the European Commission or your local legislature or regulator, and that may not provide for the same level of data protection as your jurisdiction. In these instances, Employ put in place appropriate safeguards (such as the Standard Contractual Clauses) to ensure that your personal data is adequately protected.
Employ's Policy Toward Children
Employ does not intend to solicit applications or employ individuals under 18, and Employ does not knowingly collect Personal Data from children under 18. Any individuals under the age of 18 must have consent from their parent or guardian to apply for job opportunities at Employ or work at Employ. If a parent or guardian becomes aware that his or her child has provided Employ with Personal Data without their consent, he or she should contact Employ at privacy@employinc.com ever become aware that a child under 18 has provided Employ with Personal Data, Employ will take steps to delete such information from Employ's files.
CALIFORNIA PRIVACY RIGHTS
A business subject to California Civil Code section 1798.83 is required to disclose to its California customers, upon request, the identity of any third parties to whom the business has disclosed Personal Data information within the previous calendar year, along with the type of Personal Data disclosed, for the third parties' direct marketing purposes. Please note that under California law, businesses are only required to respond to a customer request once during any calendar year. If you are a California resident and would like to make either type of request described above, please contact Employ at privacy@employinc.com.
ADDITIONAL PRIVACY RIGHTSL EEA, UK, SWITZERLAND
This section only applies to Interactions with individuals who are in the European Economic Area, United Kingdom or Switzerland (collectively, the "Designated Countries") at the time of data collection.
The EU-U.S. and Swiss-U.S. Privacy Shield Frameworks.
Employ complies with the EU-U.S. and the Swiss-U.S. Privacy Shield Frameworks as set forth by the U.S. Department of Commerce regarding the collection, use, and retention of Personal Data transferred from the European Union, the United Kingdom and Switzerland to the United States. Employ has certified to the Department of Commerce that it adheres to the Privacy Shield Principles. The Federal Trade Commission has jurisdiction over Employ's compliance with the Privacy Shield. If there is any conflict between the terms in this Privacy Notice and the Privacy Shield Principles, the Privacy Shield Principles shall govern. In the context of an onward transfer, Employ has responsibility for the processing of Personal Data it receives under the Privacy Shield and subsequently transfers to a third party acting as an agent on its behalf. To learn more about the Privacy Shield program, and to view an Employ entity certification, please visit https://www.privacyshield.gov/. If you are a European, United Kingdom or Swiss data subject with an unresolved complaint or dispute arising under the requirements of the Privacy Shield Framework, Employ agree to refer your complaint under the Framework to an independent dispute resolution mechanism. Employ's independent dispute resolution mechanism is the International Centre for Dispute Resolution ("ICDR"), operated by the American Arbitration Association ("AAA"). For more information and to file a complaint, you may contact the International Centre for Dispute Resolution by phone at +1.212.484.4181, or by visiting the website http://go.adr.org/privacyshield.html,
Please note that if your complaint is not resolved through these channels, under limited circumstances, a binding arbitration option may be available before a Privacy Shield Panel. You also have a right to lodge a complaint with a competent supervisory authority situated in a Designated State of your habitual residence, place of work, or place of alleged infringement.
CHANGES TO THE PRIVACY NOTICE
Employ will update this Employment Privacy Notice from time to time to reflect changes in our practices, technologies, legal requirements and other factors. If Employ does, Employ will reflect this in the "Last updated" date at the top of this Employment Privacy Notice. If Employ makes a change to this Employment Privacy Notice that Employ reasonably believes materially affects how Employ process your Personal Data, Employ will provide notice of such change on Employ's website. By continuing your Interactions after those changes become effective, you accept the provisions of Employ's revised Privacy Notice.
In addition, Employ may provide you with "just-in-time" disclosures or additional information about the data collection, use and sharing practices. These notices may provide more information about Employ's privacy practices, or provide you with additional choices about how Employ process your Personal Data. The notices and information are subject to this Privacy Notice unless specifically indicated otherwise in the notice.
CONTACT US
If you would like to exercise any such right under this policy, please contact Employ at privacy@employinc.com. Employ encourages you to contact Employ to update or correct your information if it changes or if the personal data Employ hold about you is inaccurate.
To exercise your rights regarding your Personal Data, or if you have questions regarding this Employment Privacy Notice or our privacy practices, please contact Employ at privacy@employinc.com. Automated privacy requests may be sent to privacy-noreply@employinc.com. You may also contact Employ's EU member representative VeraSafe by using this contact form: https://www.verasafe.com/privacy-services/contact-article-27-representative or via telephone at: +420 228 881 031.You may contact Employ's United Kingdom member representative Verasafe using this contact form: https://verasafe.com/public-resources/contactdata-protection-representative or via telephone at +44 (20) 4532 2003.
Employ is committed to working with you to obtain a fair resolution of any complaint or concern about privacy. If, however, you believe that Employ has not been able to assist with your complaint or concern, and you are located in the EEA, you have the right to lodge a complaint with the competent supervisory authority.